For PhoneLynk to receive incoming calls and text messages it needs to detect the incoming messages. This is done via iOS notifications set to PhoneLynk.
To turn notifications do the following.
1. Go to iOS Settings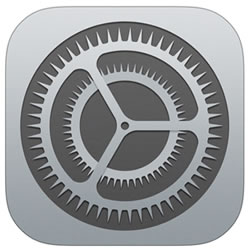 2. Scroll down to the list of apps and select PhoneLynk.

3. Select Notifications >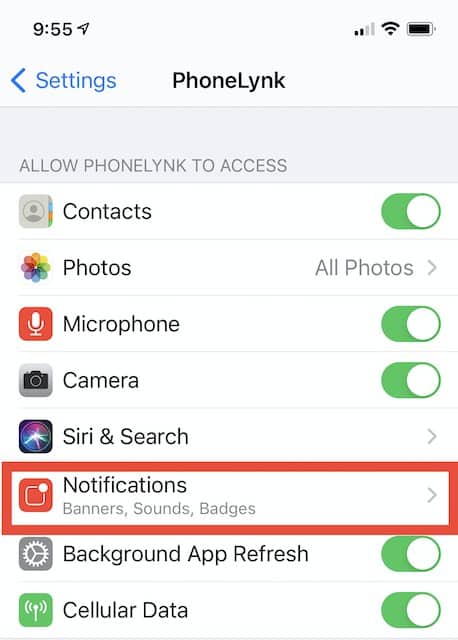 4. Turn on Allow Notifications, as show below.